Top 10 experiences in Crete!
1.) Visit Spinalonga Island
The tiny island of Spinalonga is so close to Crete and easily reached by a little boat over to the island. Perched in the north-east of Crete (within the Gulf of Elounda), it's one little spot to explore some of the Venetian histories of the island.
It's a tiny little place that has had a pretty turbulent past, with the historic Arab raids, Venetian conquering, Ottoman occupation, all before being turned it into a leper colony. Thankfully, the island is much more peaceful today. Pop on one of the small boats that leave Elounda every 30 minutes, or so. It really is one of the best things to do in Crete.
2.) Take a dip at Seitan Limania Beach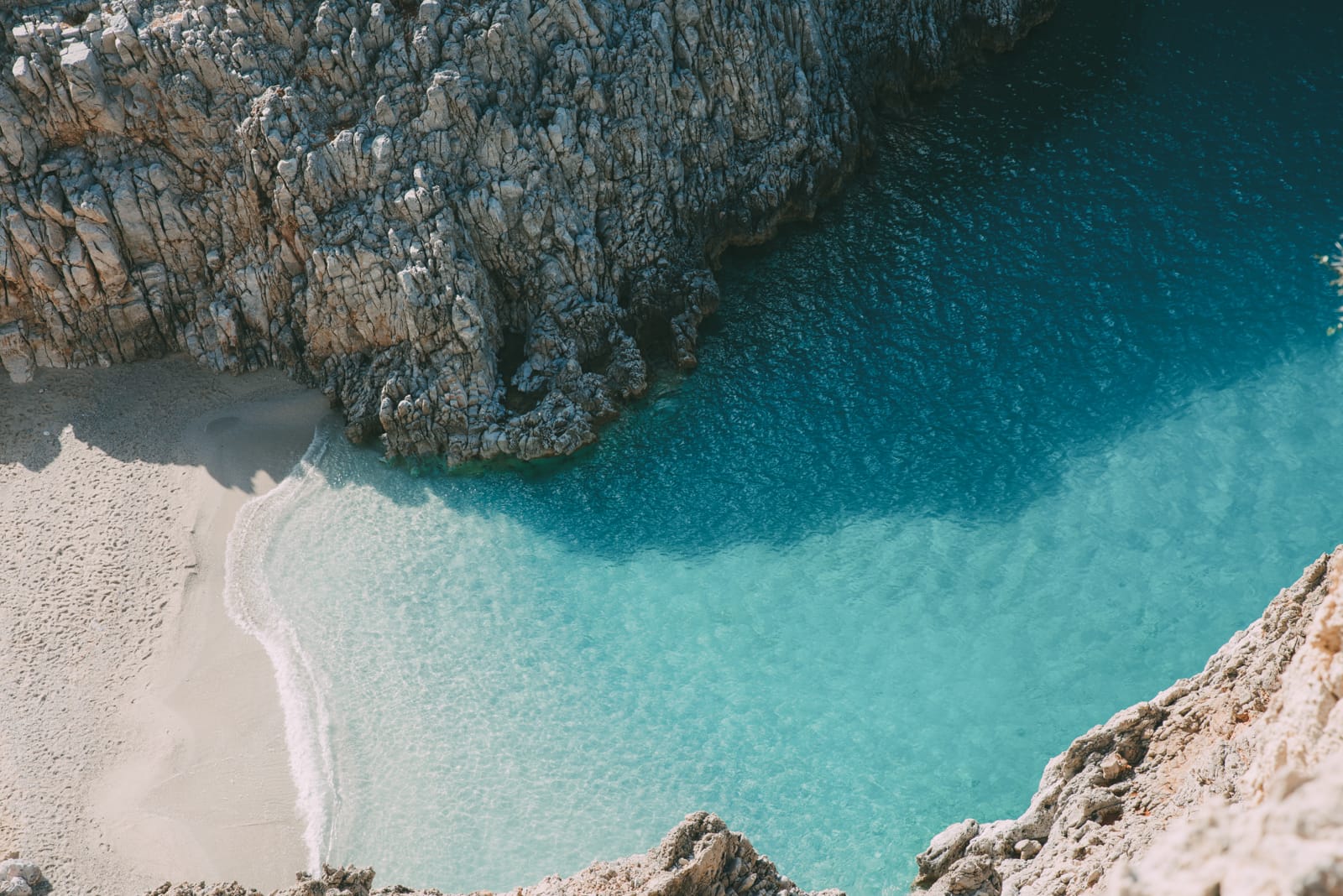 Relatively near Chania (and Chania Airport), the tiny little cover of Seitan Limania is a great spot to chill out and relax in that stunning Aegean Sea. Now, the beach is pretty small and it does get busy during peak season.
If you want to avoid the crowds, pop over for an early morning dip during the week. It really is beautiful.
3.) Gorge on Greek Dishes
Look, there's no going to Greece without eating as much Greek food as physically possible. I swear every time I go to Greece I pack elasticated pants. I seem to fill up on everything I can fit in my mouth.
Anway, make sure you try some of the tasty Cretan Cheeses, Kalitsounia (a proper cheesy delight) and Dakos which is my favourite (made from chunks of rusk, ripe tomatoes, sheep's cheese and lashings of Greek olive oil).
4.) Visit the cut off village of Loutro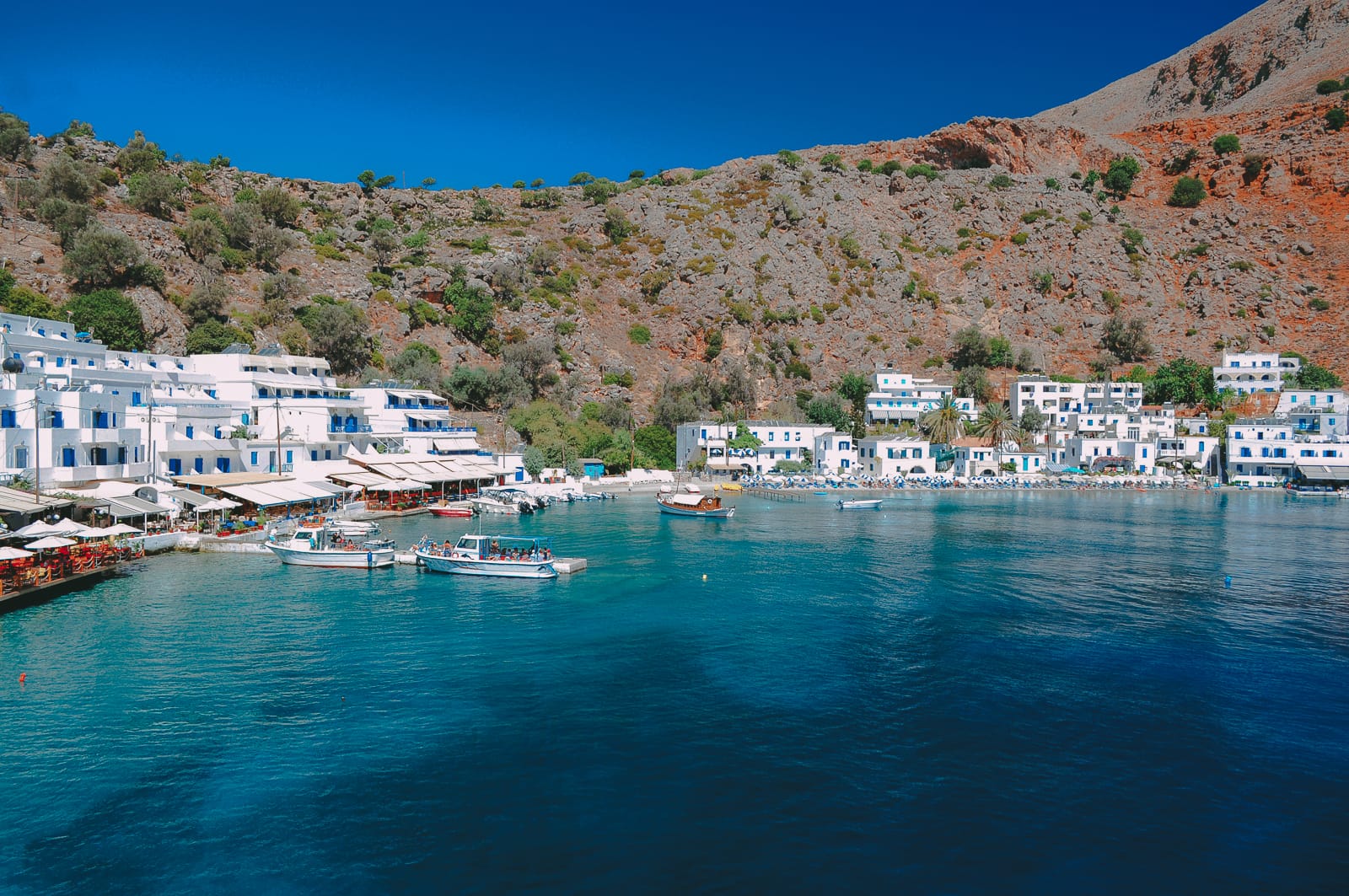 Perched on the south coast of Crete, Loutro is a tiny little fishing village that you have to visit. I mean, it's a total throwback to old Greece and the town doesn't seem to have loads of development for visitors, it really does feel like a hidden gem.
One unique thing about the village is that it's inaccessible by land and you'll have to get there by boat (or ramble across the mountains). When you're there, take some time to relax on the waterfront, enjoy the views and grab some seafood on the front itself.
5.) Wander through Chania
Chania is one of the biggest island cities you'll find on the Greek Islands, which means there's usually lots to do.Make sure to take a wander to the Venetian Harbour, visit the old lighthouse and visit the Agora Marketplace where you'll be able to grab some freshly picked figs. Yum.
6.) See the views of Balos Lagoon
One of the best hiking routes in Crete has to be around Balos Lagoon. Well, for views at least. Arrive pretty early in the morning to avoid the crowds and the mercury that will inevitably be rising around midday.
You can also take a small little boat from Kastelli to Balos if you're wanting to stretch your seafaring legs. For one of the best views, head onto the Balos Beach Trail and stop off at the many viewpoints you'll find. It really is one of the gorgeous things to do in Crete.
7.) Explore Mirambello Bay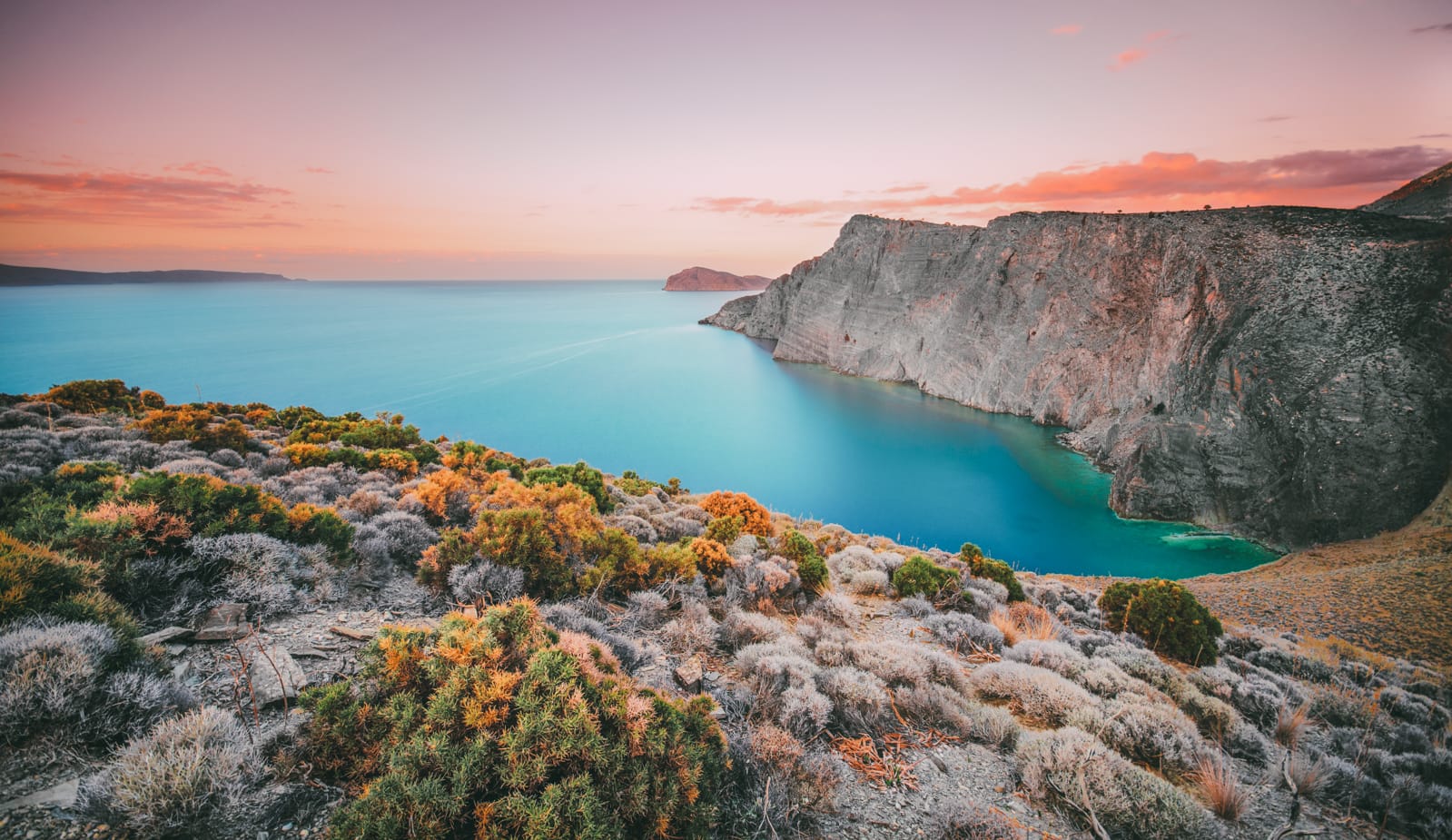 One of the largest bays in all of Europe, Mirambello Bay. Take a drive around the whole region, pop into the Sea of Crete for a little dip and head to the town of Agios Nikolaos for a bite to eat.
After exploring all the amazing things to do in Crete throughout the day, pop into To Pareaki for some good meze. After all, you deserve it.
8.) Wander through Rethymno
One of the best things about Rethymno is its old, historic town. Take a few hours to wander the narrow, cobbled streets, stop off at the little cafes for a frappe and find the Venetian Harbour. Yes, there's a few of these delights in Crete.
9.) Visit Europe's oldest city
Knossos Palace is the biggest Bronze Age site across all of the island and is often referred to as Europe's oldest city. You will have to fork out about €15 (approximately) for entry but it's well worth the adventure when you're on the island. Look out for the stunning frescoes and amazing Throne Room too.
One thing I'd say if you're not interested in archaeological finds and the history of the island you should probably give this one a miss.
10.) Explore Samaria Gorge
Samaria Gorge National Park is one stunning spot to see another side of Crete and something that's so unique compared to the other Greek islands. Make sure you see the gates of the gorge, too. They're not actually gates but a very narrow part of the gorge that is pretty epic to see.